刘氏风筝针法
Liu's Kite-Acupuncture
风筝针法是师父刘伟教授独创的五大针法系统之一,讲究针人合一,气意相融,以手针相应或针针相应,沟通患者身体之间的能量导引,进一步让医患之间,甚至与天地四时相应,从而使一气周流,人体达到圆融平衡的零和状态。具有用针少,疗效快的特点,在不知不觉中完成治疗过程,产生立竿见影的显著效果。Liu's Kite-Acupuncture is one of the five acupuncture specialties of Professor Liu Wei, which enables energy (Qi 气) flow between needle and hand or needle and needle.  This method provides a synergy between the doctor and the patient, resulting in good energy (Qi 气) balance in the patient's body. Comparing to other common acupuncture methods, Liu's Kite-Acupuncture uses fewer needles yet results in an immediate and significant improvement of the patient's medical condition.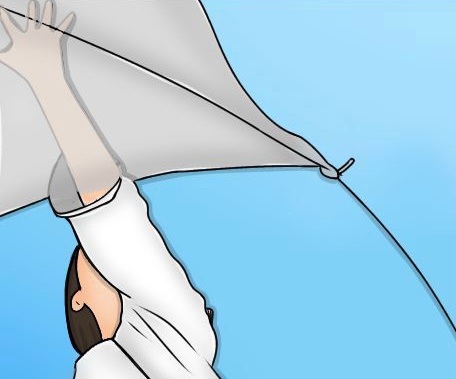 特别介绍刘伟教授,医学博士,毕业于中国天津中医药大学针灸骨伤专业,现为明州执业中医师,主持东方针灸推拿医疗中心,是全美著名的针灸师和针灸学教授。从1999年开始在西北健康科学大学(NWHSU)协助开办针灸系并担任教师至2017年1月。多次在太平洋中医大会,及哈佛医学院举行中医讲座,美国OCOM博士班导师,中美针灸康复研究所的第一批特聘教授和专家委员会成员,广州中医药大学、新西兰中医学院等学校客座教授。海外华侨华人中医药"百人百项"工程首批入围的10名海外中医药专家之一世界中医论坛常务理事。详情请见刘伟教授公众号:https://mp.weixin.qq.com/s/wEmjjvZg3rpd3cIUgm-oyw
Professor Liu Wei is a well-known Chinese acupuncture master in the United States.  He is a prominent and beloved speaker at different TCM conferences and programs, such as the Pacific Symposium, Great River Symposium and the international acupuncture courses at Harvard Medical School. In 2016, he was appointed as the guest professor and committee member of the Experts Committee by China-America Acupuncture Rehabilitation Institute and established the Dr Liu's Acupuncture Workshop.  In 2017, Dr Liu was appointed as the guest professor by Guangzhou University of Chinese Medicine, and was selected by the Chinese 100 Overseas Projects as one of the first ten TCM experts abroad.